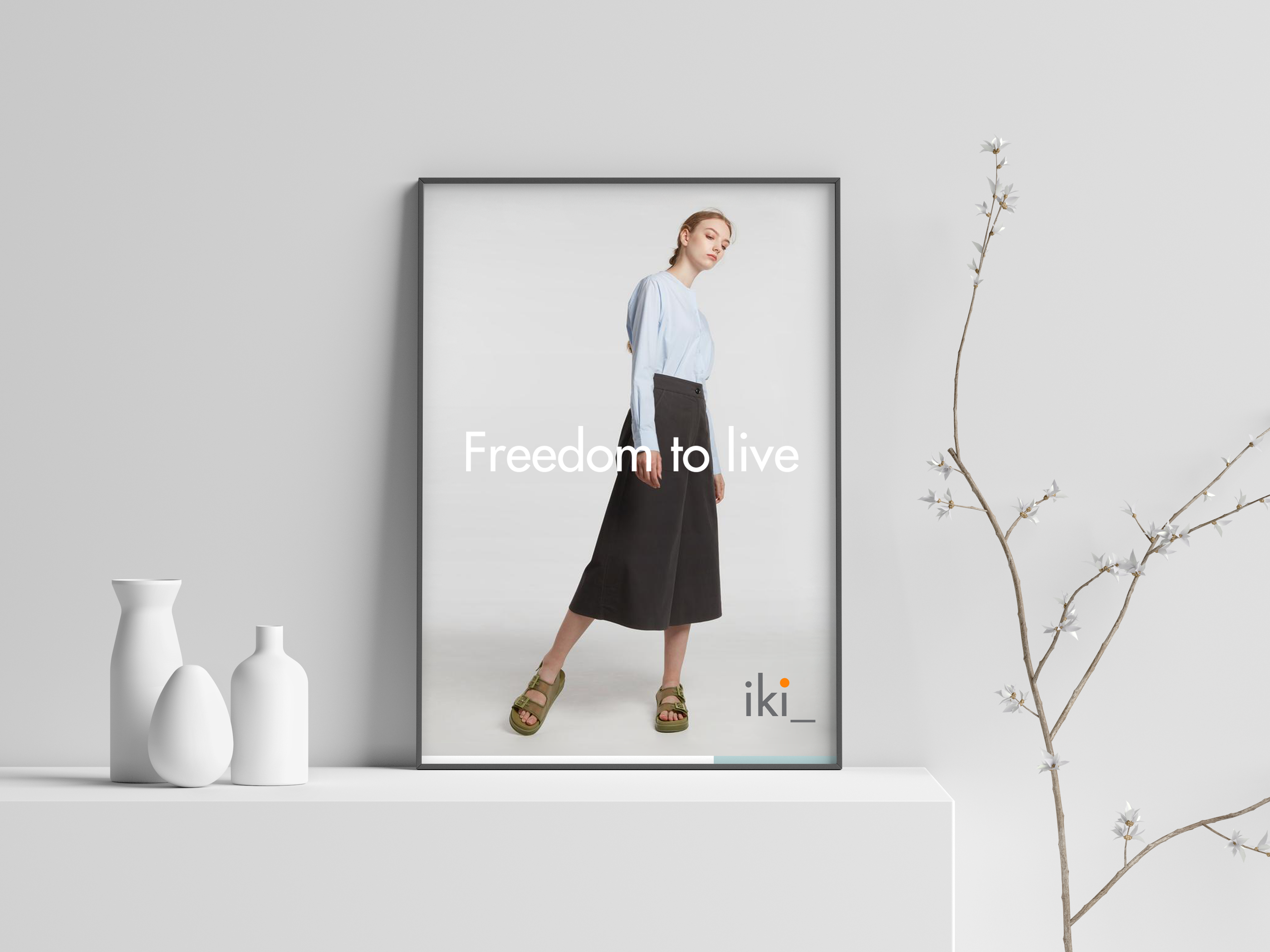 Introducing their sub brands: iki underscore plans to venture into other areas such as menswear and homeware in the future.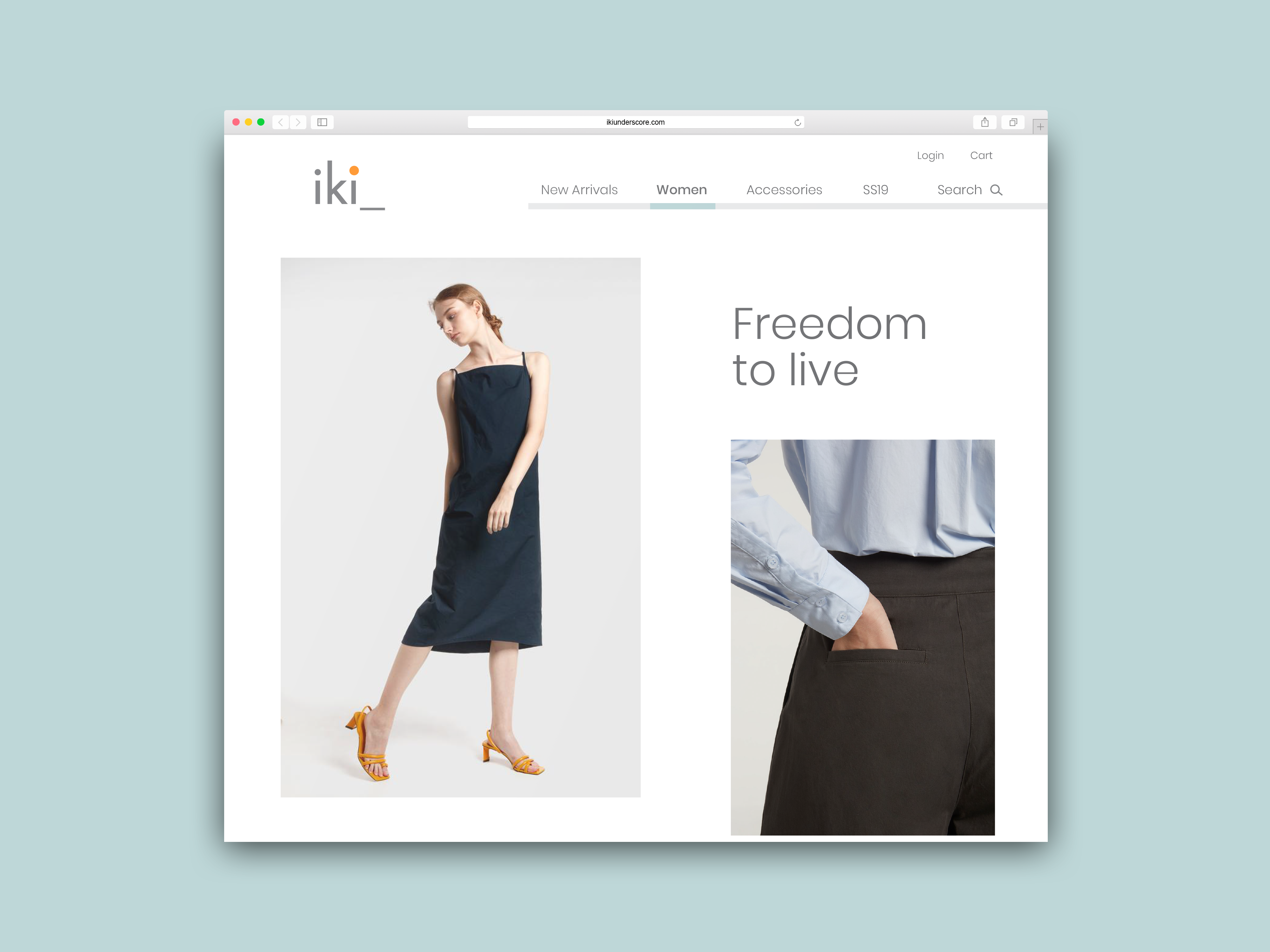 About

A new fashion brand inspired by the Japanese word
Ikigai
.
Ikigai
is when passion, mission, profession, vocation meets together. It is about giving meaning to your existence; may it be enjoying in your work, or loving what you do.
iki underscore
is a brand that is born to give fashion a new concept, to focus on the quality of life. It is the essence of material and function, a brand that let it's product stands out by letting users the freedom to use their products however they wish.
Concept

Taking into consideration that
iki underscore
is a brand that has no frills and is not afraid of being simple, the graphic system that I have developed is based on the idea of minimalism and timelessness. This is a simplified version of an abstract timeline that tells no time.
With the idea of
ikigai
in mind, the orange circle in the logo was to symbolise totality and wholeness. The highlighted 'i' was a play to emphasize on the importance of the self.
Client
iki underscore

Art Direction
Stephanie Cahyadi
Diana Pan

Designer
Stephanie Cahyadi
Photographer
Diana Pan